Version 1.48 of our Snowmobile Trail Maps includes detailed information on Lodging, Restaurants and many fuel stops and convenience store type POIs. Since your android device is interactive and potentially internet connected (when within cellular data or WIFI range) this additional POI information can be extremely useful. For example, you could search for the nearest lodging places, and then check out their website to find out what their rates are, or even call ahead to make a reservation. For restaurants, it can be useful to check on their hours, make a reservation of even browse their online menu to see if they serve what you like.
This same useful data is available on our trail maps for Garmin GPS models, hoeever, you need to manually type in url's and phone numbers into you phone or internet connected device to actually initiate a call or access a web page.
Finding and evaluating potential lodging spots

When your vector format trail map is enabled in your Map Source settings all map POIs are searchable. You can also enable certain POI types to be displayed on the screen at all times.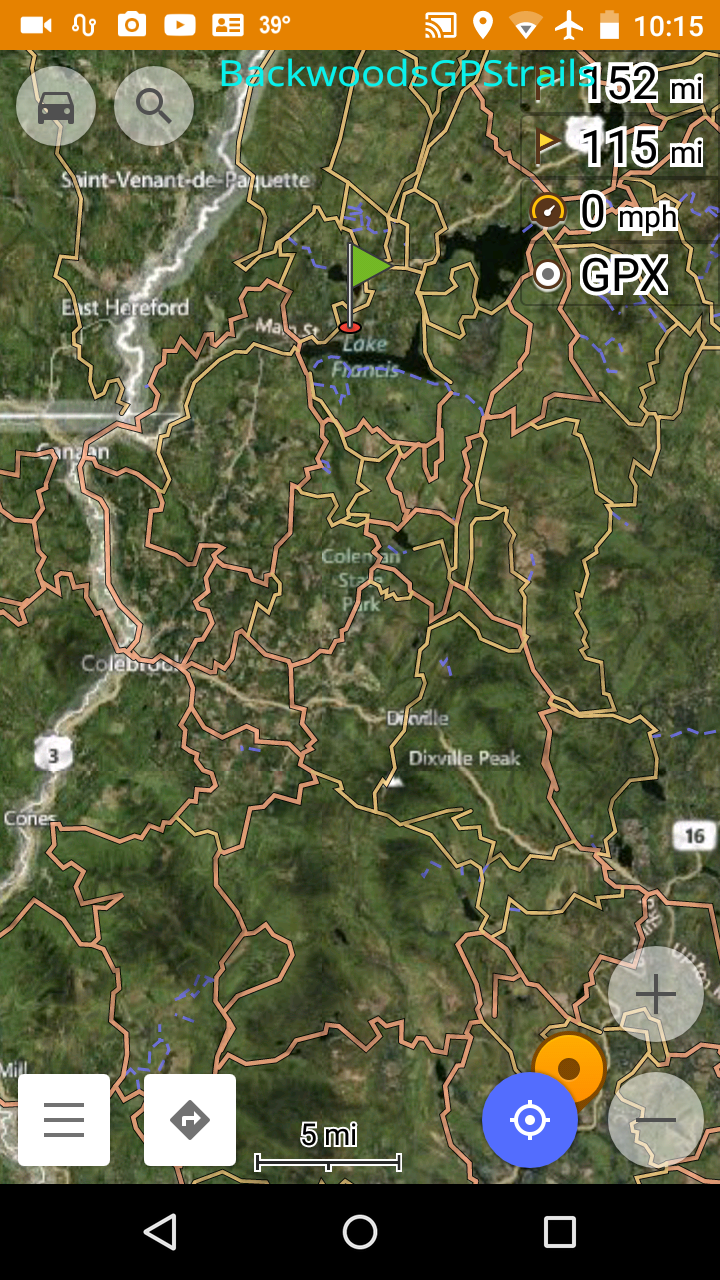 Display the MAP – Map Source should be set to offline vector maps and snowmobile trail map enabled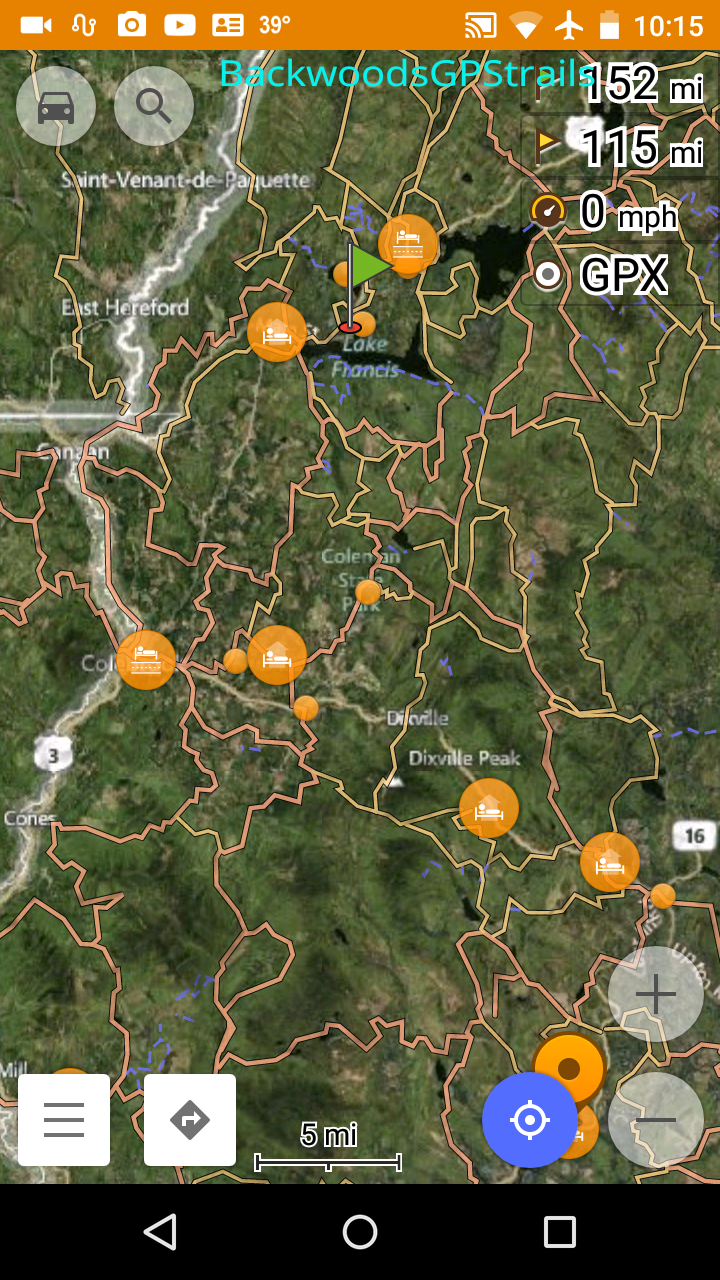 Enable POI display = Accomidation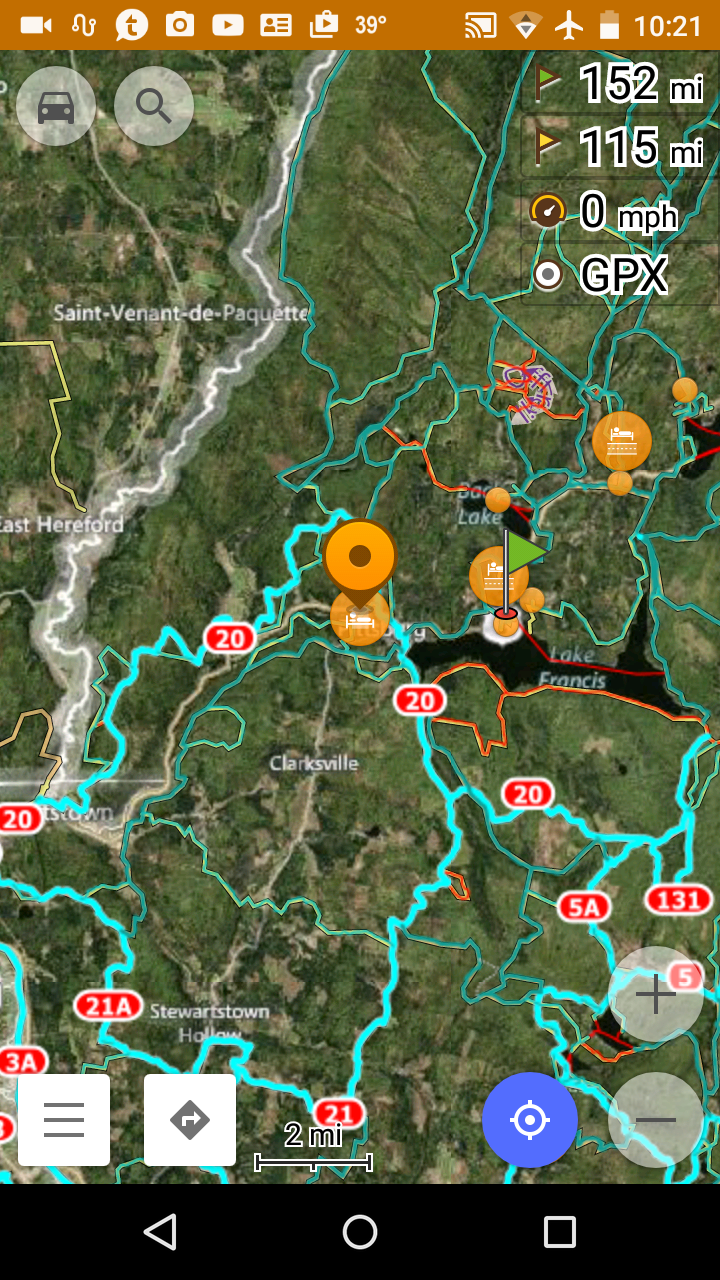 Find a Lodging POI Icon and tap on it. We enabled the Overlay map to be NH ME VT Snowmobile raster to make trails more visable.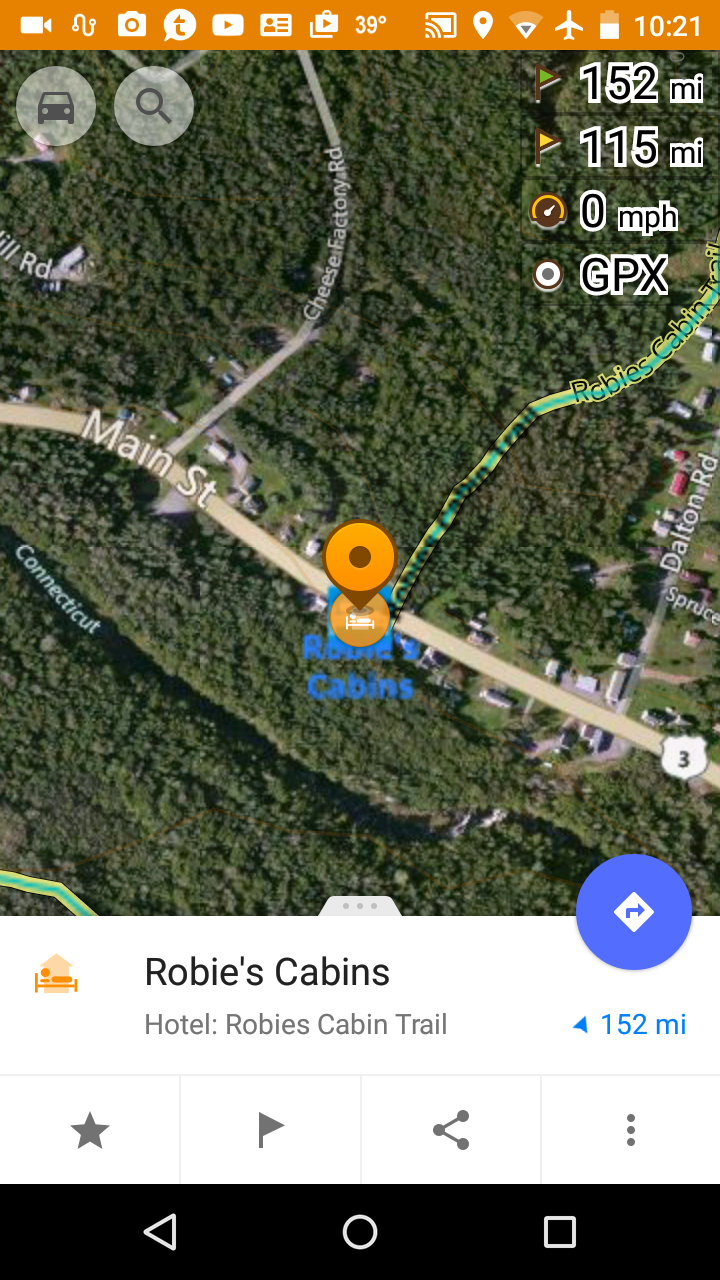 Tap on the Lodging POI to display tab on bottom of screen.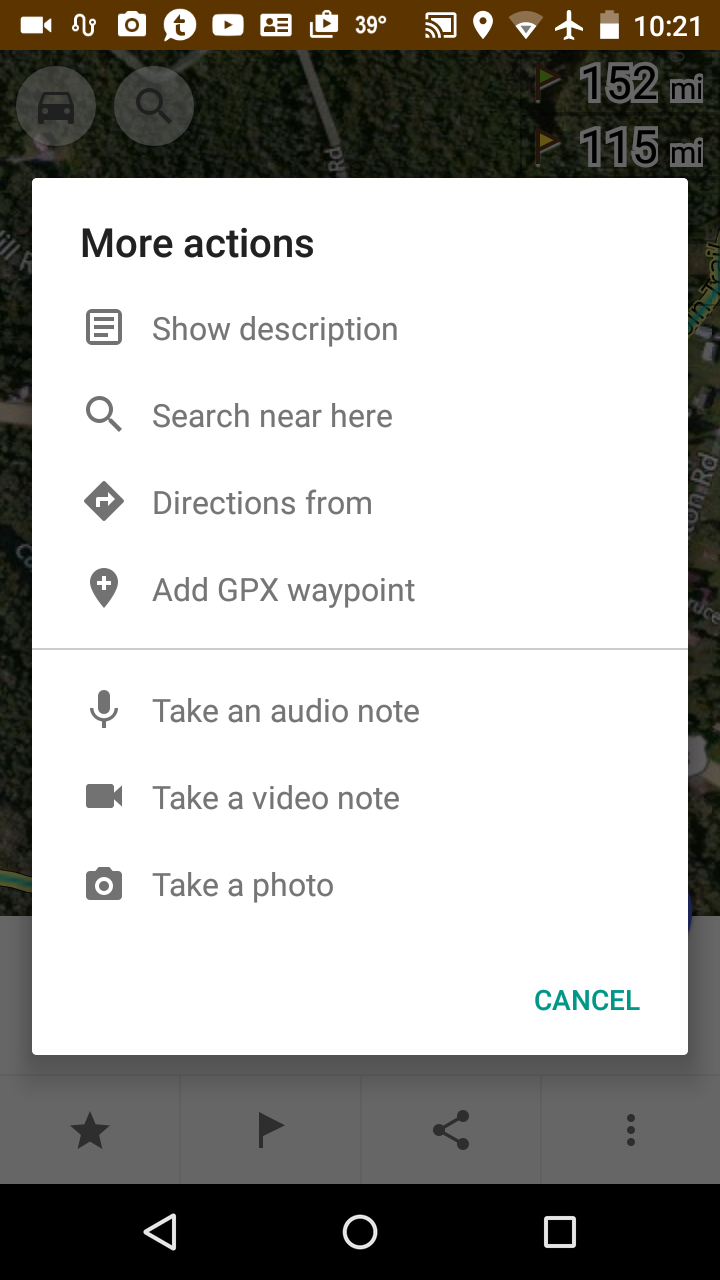 Tap … MORE ACTIONS – then SHOW DESCRIPTION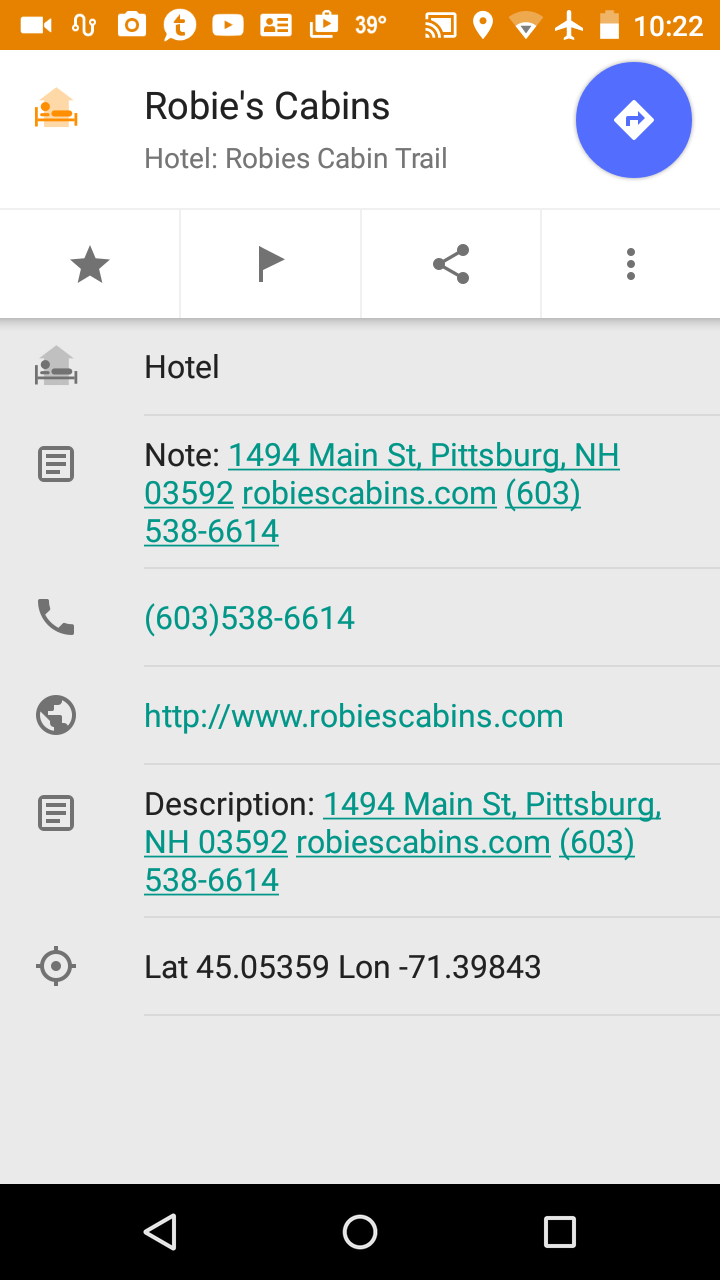 Tap on Phone Number to initiate a call or Tap on URL to open a website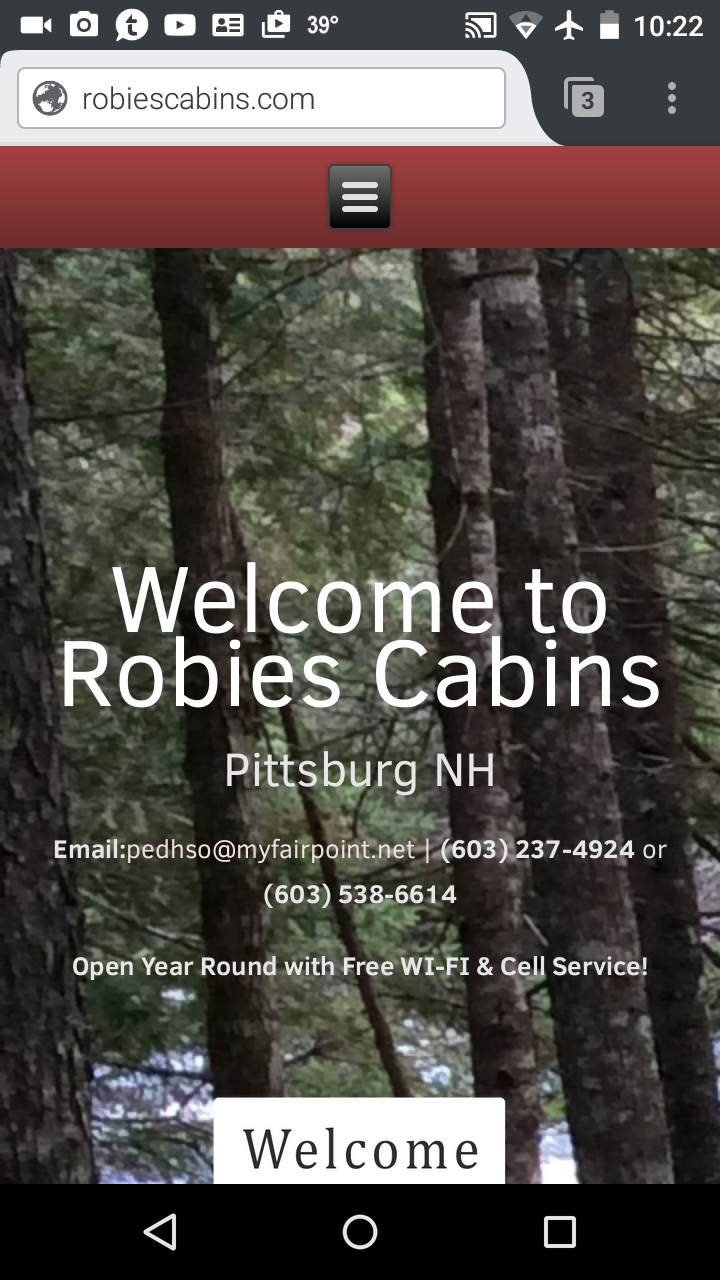 View their Website your browser (Internet connection required)
Finding Detailed Restaurant Info

Follow the same procedure to get enhanced detail about restaurants so you can phone ahead to find out iof they are open, or visit their website to view a their menu choices.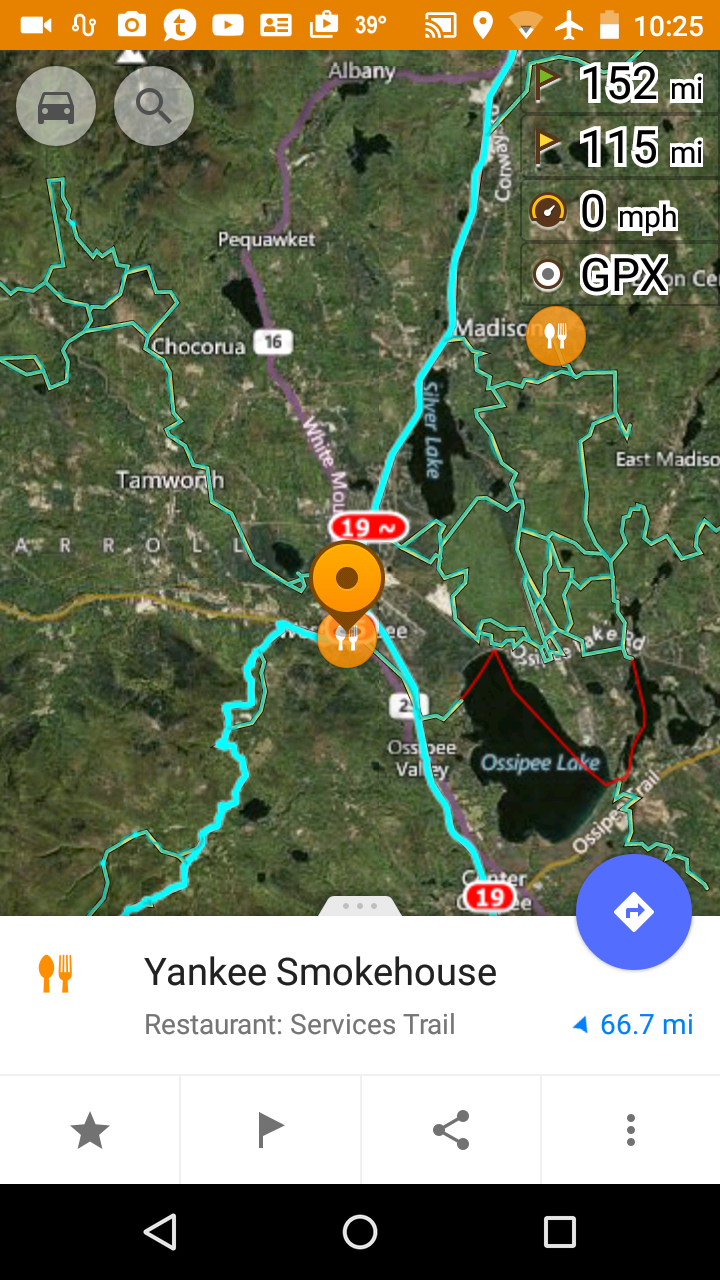 Display restaurant type POIs. Tap them – select SHOW DESCRIPTION- then tap on URL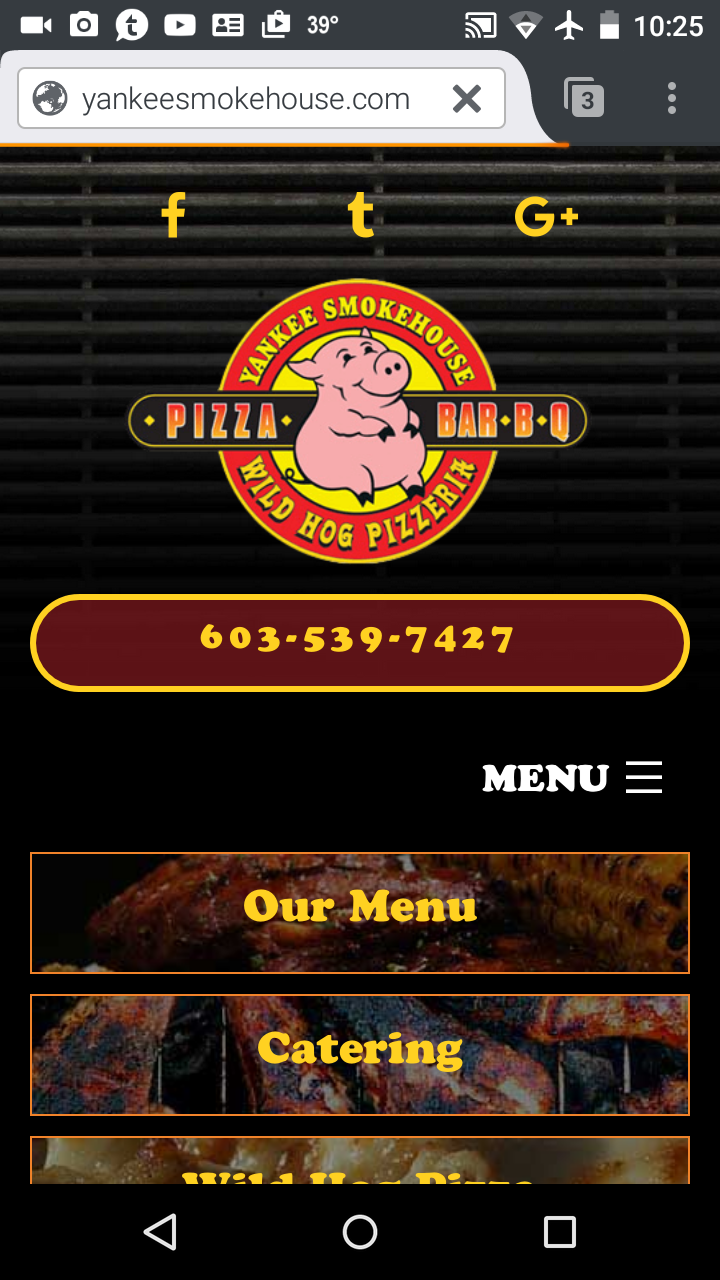 Website displays in your browser – looks promising…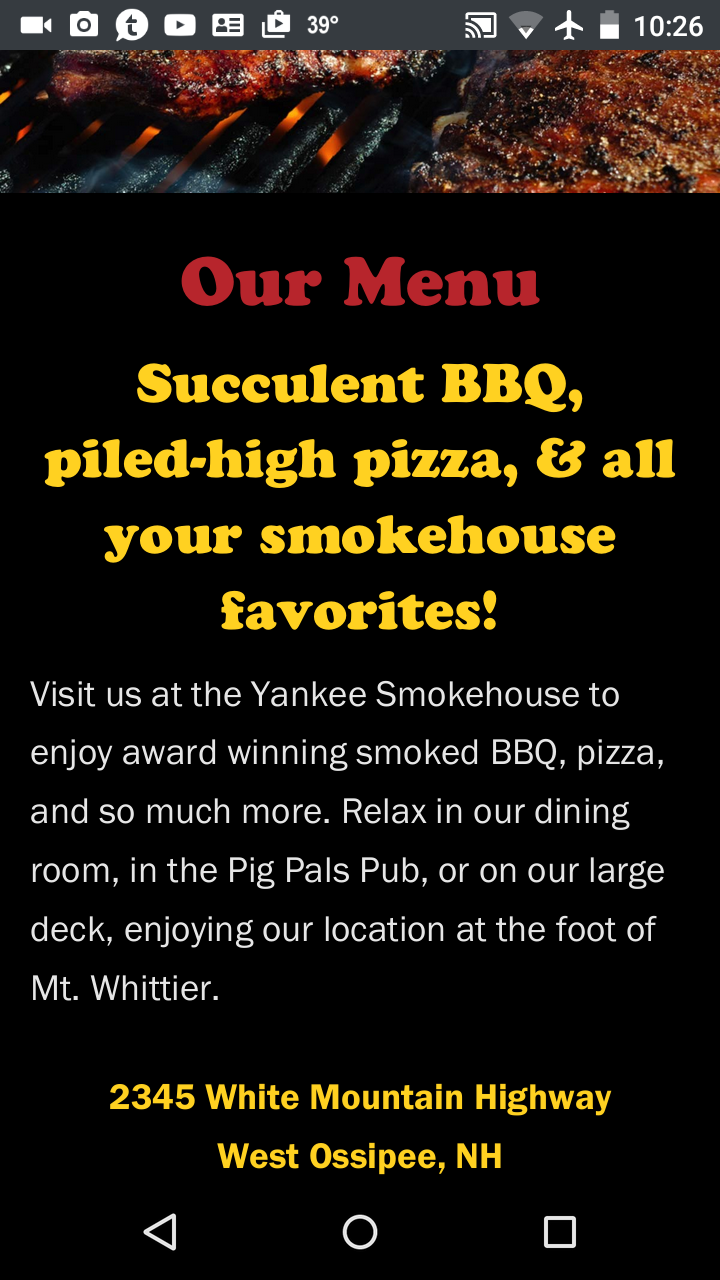 View their menu… . Verify hours or Phone Ahead to reserve a spot.
And or course, once you decide, you can navigate to your destination with spoken turn by turn directions…